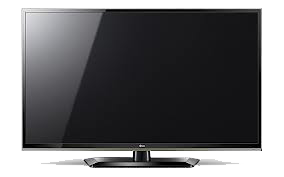 The Hampshire Radio Network based out of south coast of the UK. The hot #1 UK station streaming live right here and our website. Playing all your favorite hit's from the 70's to today. Be sure to listen to our live shows and chat with the on air deejays and other listeners. Also enjoy the automation during the times there is not a live deejay. Take a look at our website
*Mondays*
DJ Megamix 4-7 Est The Mix Factory
7 EST onwards R&B Overnight Automation
*Tuesdays*
Dj Steve 4-7 Est Anything goes 
*Wednesdays*
Dj Dom Dance Hits 4-6 Est 
*Thursdays*
DJ Megamix 4-7 Est The mix factory 
7 EST onwards Top 40's Automation
*Fridays*
DJ Charlie 4-7 Est The Friday Night Throwback
7 EST onwards Music Video Overnighter 
*Saturdays*
Dj Steve Anything goes 3-5 Est
Retro Oldies 5-8 Est With robin
8 EST Onwards 80's overnight automation
*Sundays*
Bubba Live From Good Time Radio 6-9 EST
9 EST onwards-Overnight Replays Of This Weeks Shows
Chat Room Rules
1.Absolutely no nudity or sexually explicit language
Please keep in mind that there are minors on this website. Anyone violating this rule will be banned.
2.Absolutely no drama to be brought into The Continental Divide Radio Network we are a family run station and do not need the hassle
3.were to bring the best in chat and music if your here for other intentions then please leave us be
4.If you have problems with any users in chat ask the host and the host will take immediate action.depending on the problem
And last of all enjoy the music and chat and be sure to follow and friend request us
FAIR USE NOTICE: This site contains copyrighted material the use of which has not always been specifically authorized by the copyright owner. We are making such material available in our efforts to advance understanding of music, broadcasting, radio presentation, etc. We believe this constitutes a 'fair use' of any such copyrighted material as provided for in section 107 of the US Copyright Law. In accordance with Title 17 U.S.C. Section 107, the material on this site is distributed without profit to those who have expressed a prior interest in receiving the included information for research and educational purposes. For more information go to: http://www.law.cornell.edu/uscode/17/107.shtml. If you wish to use copyrighted material from this site for purposes of your own that go beyond 'fair use', you must obtain permission from the copyright owner.